If you or a loved one are feeling isolated due to a lack of social connection or having difficulties performing activities of daily living, senior living is an option that could help improve quality of life. At Yorkshire of Edina, we offer multiple senior living options that are differentiated by the level of care that is required. If you have any inquiries about our independent living, assisted living, or memory care options please contact us — our friendly and knowledgeable staff is always happy to help.
What is Senior Living?
Senior living communities are designed to help aging adults transition into their later years and their changing needs. Some seniors are mentally and physically healthy, but may feel isolated in their current living situation, while other seniors may have a rich social life but are starting to develop health issues — senior living exists to help both of these kinds of people. Senior living describes a spectrum of different communities, all of which help protect the health and wellbeing of aging adults.
What is Independent Living?
Independent living communities exist to offer seniors who are mentally and physically healthy an environment to participate in recreational and social activities with people of like-minded interests and similar age. These communities also offer convenient services like dining programs, housekeeping, and concierge services to make living daily life easy and free from maintenance. Living options can vary depending on the community, but all independent living communities serve to increase the quality of life for seniors.
Independent living communities focus on maintaining independence and freedom in private life — seniors who will benefit the most from independent living are those who do not require medical care or help with daily activities such as dressing or bathing. Independent living is a fantastic option for headstrong, self-reliant seniors who desire more social interaction but do not need the extra assistance of medical staff or nursing care.
What is Assisted Living?
This is a type of senior living community that is designed to provide residents with a variety of services to help with daily life while still retaining some independence in private activities. Assistance comes in the form of personal care services such as maintenance, housekeeping, and meal programs as well as helping people with activities of daily living like managing medications and bathing. Assisted living communities are the most beneficial to seniors who require some assistance during their daily lives. Some communities will offer enhanced care or memory care when more support is needed.
Residents of assisted living communities enjoy the freedom of living their private lives as independently as they wish to while being able to receive 24-hour assistance with activities of daily living. Staff is always available to help residents with whatever needs they may have and can help in emergency situations.
What is Memory Care?
Memory care communities provide a residency for seniors with specialized needs due to currently being afflicted by a cognitive impairment like Alzheimer's or another type of dementia. These communities are designed to be utilized by seniors with memory impairment, with the layout of the communities being specifically designed to help benefit those with dementia. While these communities are similar in design to assisted living communities in the way that they offer personal care assistance, the level of security and focus on the safety of the residents is enhanced.
The staff members of memory care communities are specially trained to care for people dealing with memory impairment. This extra training helps to keep residents safe and happy at all times of the day, and ensures that staff members will be properly equipped to anticipate their needs.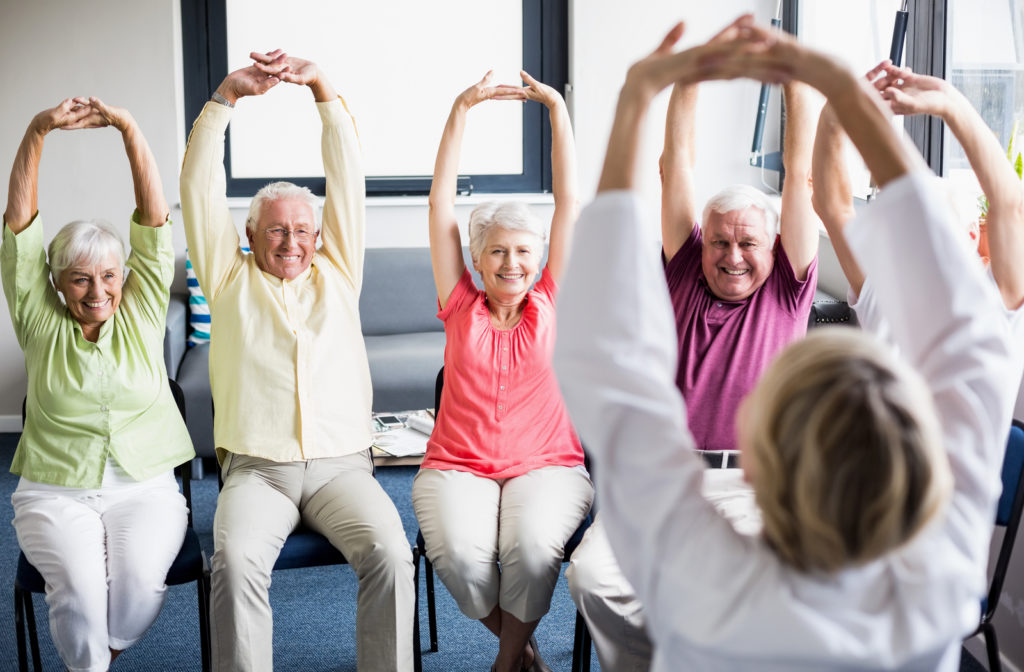 What are Continuing Care Retirement Communities?
Continuing care retirement communities (CCRCs) provide multiple forms of senior living at the same location, from independent living to assisted living and memory care. This allows residents of CCRCs to remain in the same community as they age and their needs start to change. This option is beneficial to seniors who want to transition into senior living, but do not want to change their living arrangements after their needs progress — it is also appealing to couples who need differing levels of care but want to live in the same residency.
Unlike most CCRCs who usually have different residencies that make up the entire community, with differing levels of care being separated into different, smaller buildings and areas. Yorkshire of Edina intermingles independent, assisted, and enhanced care so that you don't have to move around the building as your needs change — we call this "aging in place".
Yorkshire of Edina is a senior living community that contains independent living, assisted living, and memory care. If you have any interest in our community, or are curious about how senior living can benefit you or a loved one, please contact us or set up an appointment for a tour.